We offer a variety of countertop finishes
Beauty & Durability Made Affordable
The kitchen is the heart of your home—so give yours the care and attention it deserves. At Studio 5 Interiors, we enable homeowners of all budgets to create kitchens that are not only functional, but also stunningly beautiful.
When you step into a kitchen, the countertops are likely the first thing you notice. Replacing outdated, worn countertops is the single most impactful thing you can do to rejuvenate the look of your kitchen. We offer a variety of durable, beautiful options to suit any style.
What to choose?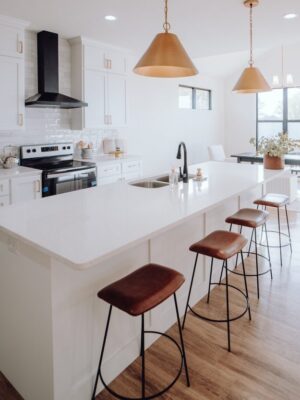 Quartz
Made from quartz, these engineered stone counters are renowned for their strength and versatility. They are even stronger than natural stone and granite, and are available in more than 100 colours and designs. They are a popular option if an undermount sink is desired.
Quartz countertops are non-porous, they can be used in any area and they are resistant to moisture and stains. Best of all, it's completely maintenance-free—no sealing or polishing is ever needed.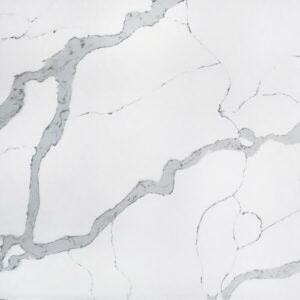 Laminate
Laminate has come a long way! Today's versions are just as beautiful as granite and quartz options. With hundreds of colors and patterns to choose from, matching your kitchen's style is a breeze.
Laminate is affordable for any budget with great everyday performance. It's easy to clean and maintain and withstands stains and moisture.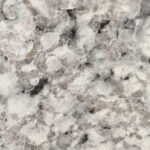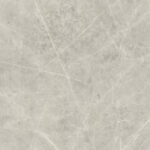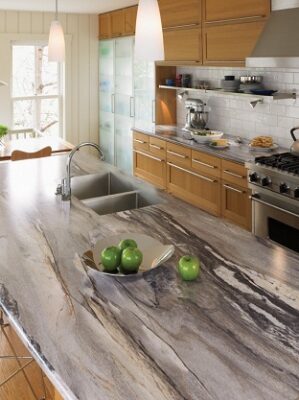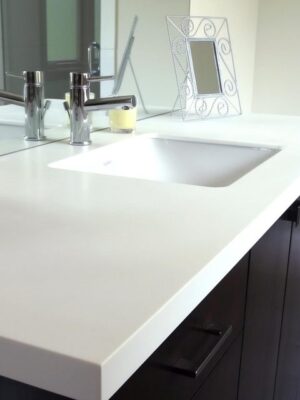 Solid Surface
It's all in the name! Solid surface is a man-made material of stone and binders that create a solid surface that is consistent the whole way through. Unlike natural stone which is porous and has gaps and cracks on the inside solid surface is solid the whole way through making it more durable and consistent to work with, offering greater flexibility in style and size.
It's a great alternative to stone products. It withstands heat and scratches and can be buffed and repaired.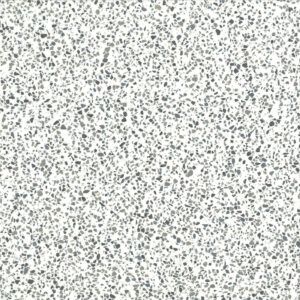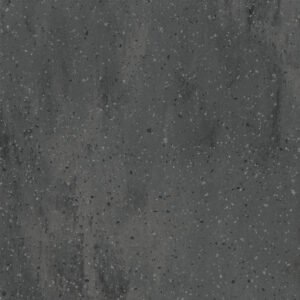 Porcelain
Porcelain falls into the upper price range of countertops available. Although, if you decide to make the splurge porcelain offers many benefits. Porcelain is made from heating up specific types of clay, mixing it with binders, forming it, and then it's glazed or polished. It is highly heat and scratch resistant. You can place hot items and cut directly on it. It's harder than granite but that also means it's more vulnerable to cracking when hit with a blunt force. Porcelain can also be formed thinner than other stone countertops giving a style alternative as well.