Customization without the custom price.
The kitchen is the heart that turns your house into a home.
From family dinners to midnight snacks, your kitchen is the gathering place in your home. Whether you have a large family or not, your kitchen functionality impacts the flow and ease of your daily life.
A kitchen designed for your individual needs doesn't have to come with the custom price tag. Let us help you create the best kitchen for your needs.
OUR PROCESS
Renovation can be intimidating, but it doesn't have to be. We can guide you through our simple design process that takes the guess work out of making your kitchen work best for you.
Create a concept design board
Have you always dreamed of a modern farmhouse kitchen with a white shaker door or a sleek modern look with flat panel gloss doors? Start building your dream design with inspiration elements found in magazines and online tools like Pinterest. Our in-store designer can turn your inspiration board into a design concept that will help you choose your ideal cabinetry colour and style.
Map out the dimensions
The devil is in the details, but we have a system for that! Our measuring guides tell you all the spaces we need to know to start building your 3D kitchen space. Window placements, appliance dimensions, and wall lengths are all taken into account. Accurate measurements means maximizing your kitchen's potential.
Edit your design priorities
Once we have the space dimensions mapped out, we can begin to fill in cabinetry and appliance spaces and the true designing begins. Do you have a chef's collection of pots and pans or are you a one-pan meal cook? Do you need an extra bank of drawers, or would a spice pullout and trash pullout give you more functionality? Understanding your specific kitchen needs will help you stay on track.
Finalize and Order
After finalizing your design and quote, we will do a final measure of your space and make any final adjustments. Decorative hardware and any cabinet accessories (pantry pull outs, waste bin systems, etc.) will be finalized with the cabinetry order.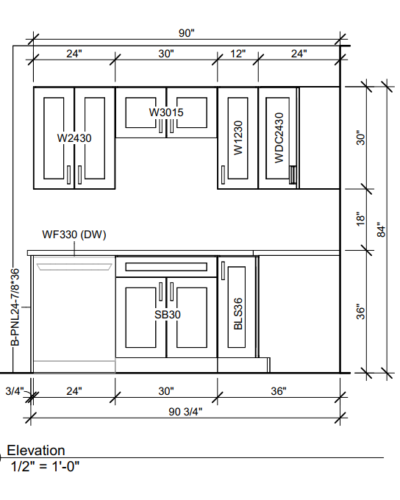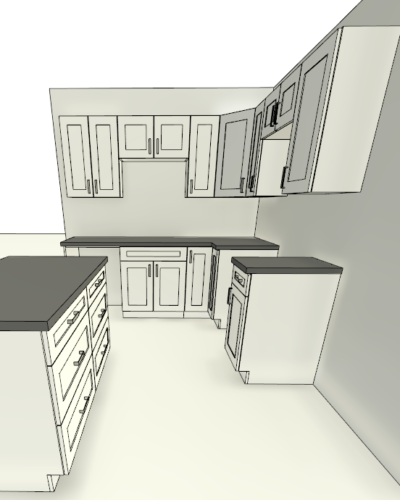 We chose Studio 5 out of quite a few companies we inquired with to do a kitchen in our basement suite. They were the fastest to respond, so helpful and knowledgeable in the design phase, super professional with the on-site visits and always prompt communication on status and timelines. We are thrilled with the quality of product and craftsmanship in how the cabinets turned out. Would highly recommend!!!
Seleyna Holowinko
Get your quote today!
It all starts with an email. Let's connect and design something amazing.